Today is FRIDAY, August 7, 2009. A beautiful day it has turned out to be. A few clouds rolled in this morning, but rolled out just as fast. Looks like an eat out, cook out, in pool afternoon! YES!

I finally got the drawstring bags listed this morning! Yeah! Laundry done, bills paid, checkbook balanced and Friday too!

Worked on my site page of links again yesterday without any luck. So, yes I will admit defeat and sent an e-mail to Sharon for her help. Something so simple shouldn't be so hard to figure out. Most things if I work at it for a little while I can figure out, however not this.

Trying to get everything done early today before hubby gets home. He is getting off two hours early today. (((smiles))) Unsure why, but I have really missed him this week. I guess it is the summer and outdoor time that we spend together.

Thought that I would share a couple of more of the drawstring bags with you.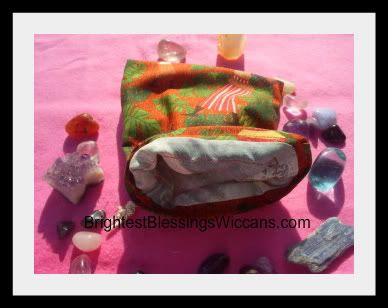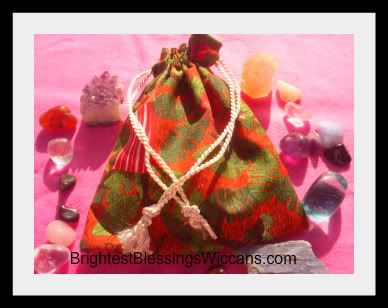 No rain yesterday afternoon, so no I didn't get moms quilt finished. I will get it done before the change of season. LOL Time to get busy again.
Have a happy, healthy, productive day! Enjoy the outdoors and the weekend!
Brightest Blessings
!