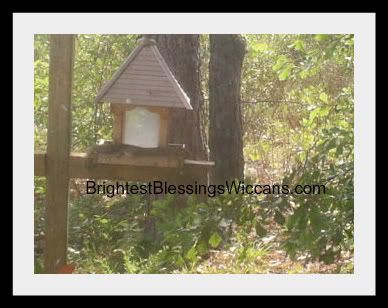 Today is Sunday, August 9, 2009. I do believe that today will be another beautiful day. Yesterday was just wonderful!
Our son and his wife and my, you know favorite
granddaughter
came over. This was not a planned visit and was just delightful. They stayed all day. The baby and I could be found in the pool for a couple of hours. We waited until all of the others came out and then we went in. It was just her and I. She loves to talk and talk she did.
Hubby grilled and daughter in law cooked sides. This was just fine with the little one and I. By the time her and I got out of the pool it was almost time to eat. I beat I can have her swimming by the time she is two. She loves the water.
After dinner it was time for them to go home. They were all tired, I think dad might just have to join his daughter with an early bedtime. It is such a joy to have them over.
Had to get mom a new phone, her battery was not holding a charge. So I had a phone here that I charged and activated for her. She is a hoot. She doesn't answer it if she doesn't fell like it, but if she calls me and I don't get to it in time........
I hope that everyone is seriously enjoying the summer and the outdoors. If not, get out there and enjoy it, the change of season will be here soon enough. ~
Brightest Blessings
~