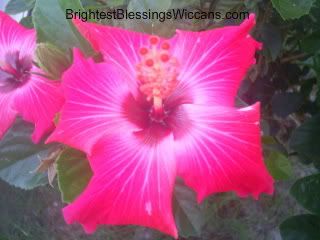 Today is Monday, August 31, 2009. It is cloudy this morning, the sun is so trying to peak out. Very calm outside....
Yesterday was one of those days. Everything was moving right along. Started my project with the apples to make a wreath and stacker. Got them peeled went to core the apples and my corer broke. Checked with the neighbors and no one had one, so I sliced them and then cut the core out. Into the oven they went.
On to taking pictures so that I could get these items listed. All was going well, the boys were outside with dad cleaning up the yard and splitting logs. Then it was feeding time, OK fix a big lunch and I won't have to worry about this chore again for a while.
Got that cleaned up and the oldest son stopped by with a grandson. OK it was time to check on the apples and sure enough they were ready to come out of the oven. I took all four trays out to cool. I was in taking more pictures and cutting fabric when I hear Papa say it looks like dessert grandma is making. OH NO! The alarm went off, he is talking about my apples for my wreath!
You have to keep in mind that boys will eat everything and anything, this is NOT a good thing where my apples are concerned. Too late, Papa had given him a slice. Oh, please don't give those to him, they are for a project. They can't taste good, smell wonderful yes, but not to eat. "These are good, can I have another one?" These were apple slices with allspice, cinnamon, and cloves, how "good" could they be?
Next thing I hear is my youngest scream MOM in that voice that every mother knows, something very wrong has happened. My heart sank into my stomach and off to find him. Knowing that when I did, it wasn't going to be good. Here he comes in the front door one hand cupping the other and blood everywhere. Rushing him to the sink to clean it up and see what is going on, no dad this is not good, butterfly strips are not going to work here.
He was riding his skateboard and fell, his right hand hit the tag of the hauling trailer and cut his palm long and deep. So off to the hospital he and dad went. We have found that it is much easier if mom doesn't go to the hospital. Dad says the boys don't cry when mom isn't there, OK I got it I'll stay here with the other boys and grandson.
About three very long hours later here they come. He had to have ten stitches, no pool, no computer, he is not happy. I am not happy, he is a very active kid and now what am I going to do to get him through the next couple of weeks? He of course, the other boys and his dad, find this a story telling adventure, a "battle wound" story to tell.
After things calmed down, I returned to the kitchen to find that I had only one tray of apples left. So i quickly grabbed them up and started my stacker, all was not lost. I am looking forward to finishing that today. Hubby said that he really did think it was dessert. "You always have desserts of some kind baking and they smelled so good."
Incense are going and candles are lit, this is going to be a very calm day, I am going to see to it.
Color for the week:
Monday Ivory
Tuesday Red
Wednesday Brown
Thursday Turquoise
Friday Pink Harvest Moon Time to declutter and balance
Saturday Indigo
Sunday Gold
Have a happy, healthy, productive day. Remember to take a little me time. ~
Brightest Blessings
~